Talleristas por la Justicia (TxJ) is a training program for Latin American activists, organizers, and educators who are building social movements, defending human rights, and working for equity and dignity.
Latin America has deep traditions of popular and community education, yet there's a yearning for collective spaces for trainers to develop craft and build skills. Through online facilitation workshops and in-person training-for-trainers workshops, building upon TFC's Direct Education approach and curriculum, Talleristas por la Justicia resources trainers to support social justice movements across the region.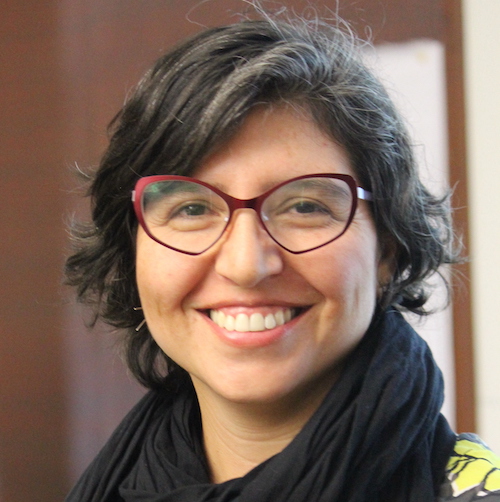 Andrea Parra, Program Director
Andrea Parra is a Colombian feminist and legal activist who's trained thousands of people across Latin America, including human rights defenders, indigenous communities, queer and trans activists, and reproductive rights coalitions. She was a human rights lawyer for over 20 years, and has been a Core Trainer at Training for Change since 2014. Her leadership of TxJ builds on her experience with TFC and relationships with Latin American trainers.
Talleristas por la Justicia is fiscally sponsored by Training for Change. The program is grounded in values of international solidarity and resistance to economic, cultural, and military imperialism. While Training for Change anchors the program, Talleristas por la Justicia will always be led by Latin American trainers and leaders as an autonomous program.