Training for Change is a training and capacity building organization for activists and organizers. We believe strong training and group facilitation is vital to movement building for social justice and radical change.
Since 1992, we've supported groups taking direct action, building strong teams and organizations, and working at the grassroots. We train thousands of people each year in North America, and also internationally, across issues and sectors – from campaign strategy retreats for anti-gentrification community groups, facilitation training for union leaders, to de-escalation skills for immigrant rights groups resisting deportation.
We're dedicated to transformation – beyond training new skills and tools, we support folks to wage conflict, challenge self-limiting beliefs, practice emotional intelligence, and expand what's possible for them and their groups. We believe training is most effective when it builds on the wisdom of people's lived experience. Our participant-centered practice follows emerging group dynamics in a workshop, adapts to local cultures and theories of change, and is oriented toward action – we call it Direct Education.
We're adept at cross-cultural work and bring an awareness of power, identity, and conflict to every workshop we do. As an organization, we're committed to supporting historically marginalized communities in the U.S. and across the world, including Indigenous, Black, and other people of color, working class and poor communities, and women, femme, trans, and gender-nonconforming folks. We're also working to increase language access to trainings and tools, especially for Spanish speakers.
Our Direct Education Approach
At the heart of Training for Change is a shared practice of training and group learning, which has evolved from over 25 years of work with activists, organizers, and change-makers.
Just as direct action directly confronts systems of injustice, our approach challenges traditional education, confronting the beliefs, conflicts, and oppression that keep leaders and groups from being their most powerful – that's why we call it Direct Education.
Direct education is about liberation and empowerment. Unlike traditional education, which gives all the expertise to textbooks and teachers, Direct Education invites the wisdom of people's own experience. The practice comes out of popular education traditions – like those popularized by Brazilian educator Paulo Freire – and adds to it. We've learned lessons from dozens of teaching modalities and approaches, making the most useful elements accessible in our training of trainer workshops.
The approach is group-centered. Our trainers build upon group dynamics in the training room and people's own experience to introduce new content and help the group access their own wisdom. This deepens learning in the training and also cultivates resources for people to access long after the training is over.
Here are some elements of our Direct Education approach as we see it:
Emergent design: In our approach, facilitators are skilled at adapting the agenda in the middle of a workshop to follow the needs of a group and better meet learning goals. Our trainers often use "diagnostic" tools in the beginning of workshops to assess group needs and make agenda changes. This way, they're open to what issues, challenges, and growth edges are present. Emergent design isn't about letting the group do whatever it wants – it's the ability to identify teachable and transformative moments where new content can be most effectively learned.
Difference & diversity: Not just theory, but a theme running through the workshop: We believe that an anti-oppression commitment shows up at every level of facilitation (agenda design, exercises used, training content, etc). Therefore, we pay constant attention to the dynamics of a group's mainstream and margin, and stay ready to support the group to go deeper.
Teachable moments on diversity often arise from unwitting expressions of stereotypes or other oppressive behaviors. Because we are open to the group and use emergent design, we're able to make the most of these moments and are willing to work through conflict as it arises.
Workshop as laboratory: We ground much of our design in a four-step model of experiential education: experience, reflect, generalize, apply. Without incorporating application in the workshop, new information or actions are difficult to internalize, and there is little difference back home. One way we design for this challenge is to create the workshop as a lab in which participants try new behaviors in the training room, practice new skills, and plan for applying lessons at home.
Different learning styles: Traditional education stresses reading, writing, and lectures as the major modes of learning. We recognize people learn in all sorts of different ways: visual, auditory, through the body (kinesthetic), through heart connection, and more. We design for a diversity of learning styles — for example using Adventure Based Learning exercises and other kinesthetic tools, instead of relying only on auditory and visual learning channels.
Learning as risk taking: TFC trainers operate on the principle that deep learning is change, and change requires risk; the facilitator's job is to not only invite risk, but make the workshop safer for risk-taking. This has agenda design and facilitation implications (such as intentional "container-building"), but also means the facilitators themselves must take risks, including the risk of transparency to the participants.
There are many more characteristics of TFC's unique Direct Education approach, especially when applied in specific contexts such as cross-cultural workshops, direct action and strategy trainings, and transformational and high conflict workshops, but this gives a taste of our work. The best way to get a sense of our approach is to experience it yourself in a training!
Ada Volkmer
Andrea Parra
Andrew Aguacía
Bhavana Nancherla
Cleopatra Jach
Erika Thorne
Jeanne Rewa
Jenny Muñoz
Kim Huynh
María José Montoya
Matt Guynn
Matthew Armstead
Naomi Long
Nicole Ektnitphong
Nikki Marín Baena
Shreya Shah
Ada Volkmer
Andrea Parra
Andrew Aguacía
Bhavana Nancherla
Cleopatra Jach
Erika Thorne
Jeanne Rewa
Jenny Muñoz
Kim Huynh
María José Montoya
Matt Guynn
Matthew Armstead
Naomi Long
Nicole Ektnitphong
Nikki Marín Baena
Shreya Shah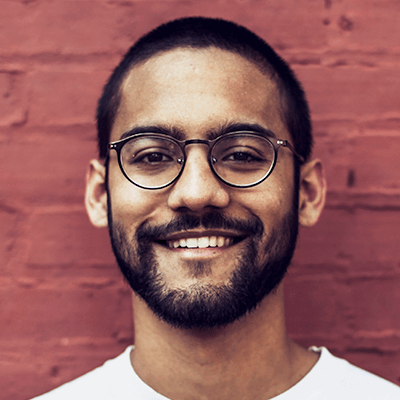 Zein Nakhoda
Executive Director & Core Trainer
Zein is a trainer, media maker, and organizer based in Philadelphia. He's organized for environmental justice through fossil fuel divestment campaigns and as a co-founder of Philly Thrive, a community organization fighting environmental racism and fossil fuel expansion. He's made community and movement media with Scribe Video Center, Media Mobilizing Project, and independently. His latest film, Grounded While Walls Fall explores practices and rituals of resilience among organizers in Greater Philadelphia. He's also a compa member of LeftRoots.
Zein has been in relationship with Training for Change since 2009 and joined staff in 2017; he's now Director and a Core Trainer.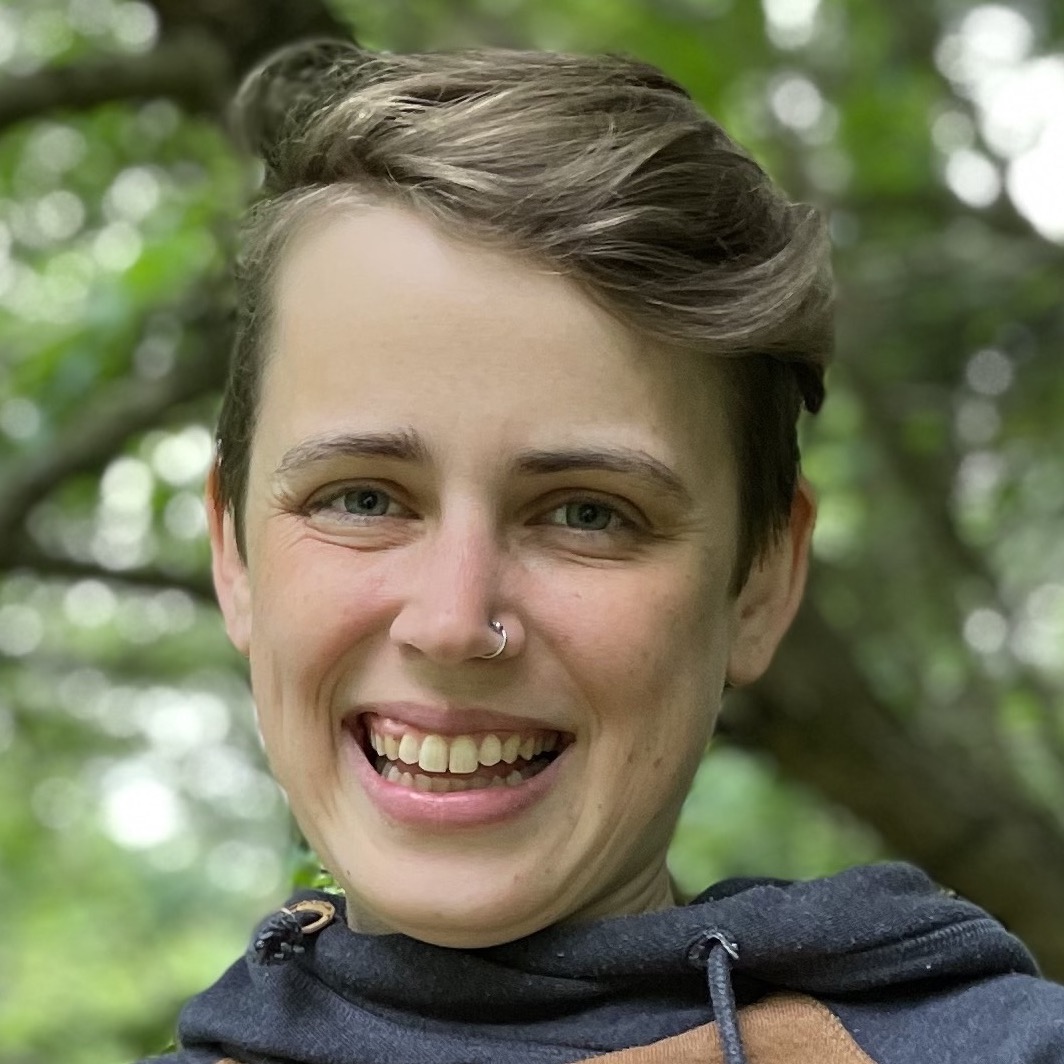 Ali Roseberry-Polier
Operations and Development Director
Ali's background is in community organizing and activist storytelling, connecting present-day movements to legacies of resistance. Ali was first politicized through the fossil fuel divestment movement and queer community education as a student. In more recent years, Ali's work has included archival and oral history research with activist elders, most recently with Black Liberation 1969 and the Philadelphia AIDS Oral History Project. Ali's writing on organizing and social movement history has appeared in Waging Nonviolence, Hidden City Philadelphia, and other sources. Ali first attended a Training for Change workshop in 2011, and joined staff in 2017.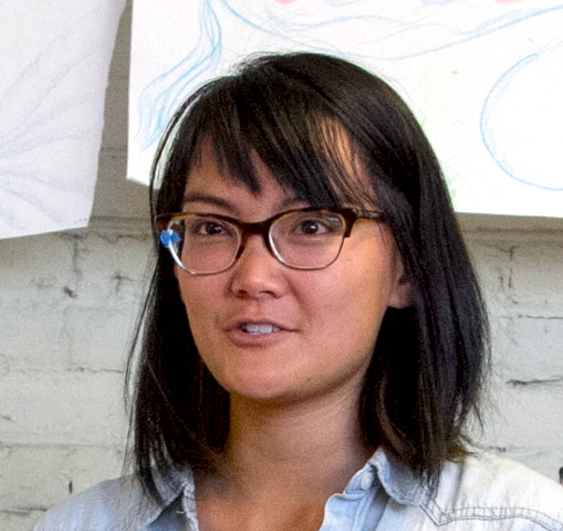 Kim Huynh
Organizing Skills Training Coordinator, Core Trainer
Kim Huynh is an organizer, facilitator, and community weaver based in Philly. Over the last decade, Kim has strategized, struggled, and been sharpened alongside immigrant black and brown women to win the best municipal Domestic Workers Bill of Rights in the country; multiracial faith groups for living wage jobs and energy democracy in Philly; community organizations fighting against environmental racism and gentrification in Houston's Black, Latinx, and Southeast Asian working class neighborhoods; and creative direct action and mass mobilization projects across the country.
A 2014 recipient of the Judith C. Jones Fellowship for Trainers of Color with Training for Change, Kim brings her rebel heart and an unwavering belief that transformation is possible and constant to her liberation work. As the first-born daughter of first-generation Vietnamese refugee immigrants, she bridges continents, cultures, languages, issues, and identities and carries that literal and metaphorical translation into her work with groups waging grassroots campaigns, building leadership, navigating conflict, and trying on new shapes to increase their power through facilitation and curriculum building.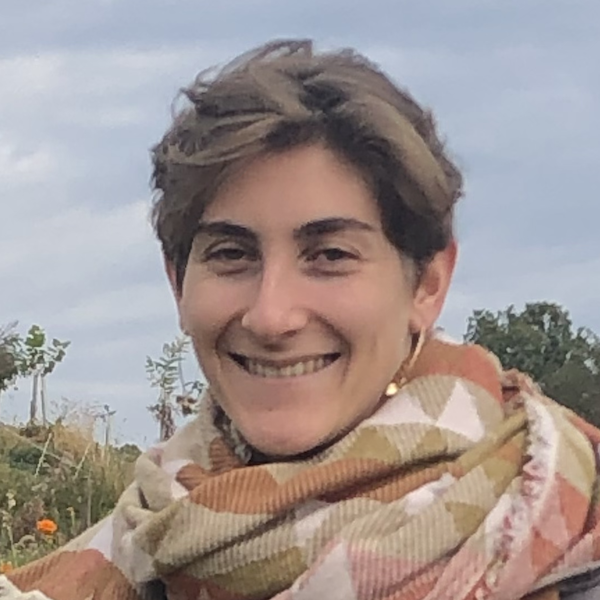 Naomi Roswell
Operations Assistant
Naomi is a playful rabble-rouser, organizer, and facilitator. She is deeply influenced by Agusto Boal's Theater of the Oppressed – an embodied toolset for understanding and changing power dynamics – and she has a keen interest in effective shared decision-making structures. Naomi co-founded the 10-person cross-class and multi-racial housing cooperative where she lives in Somerville, MA, and she delights in dreaming up and practicing just ways to share our resources.
Naomi first encountered Training for Change in 2019 as a trainer with the Sunrise Movement, and she recently held the operations and development role at Fairplay, an organization dedicated to ending manipulative marketing towards children.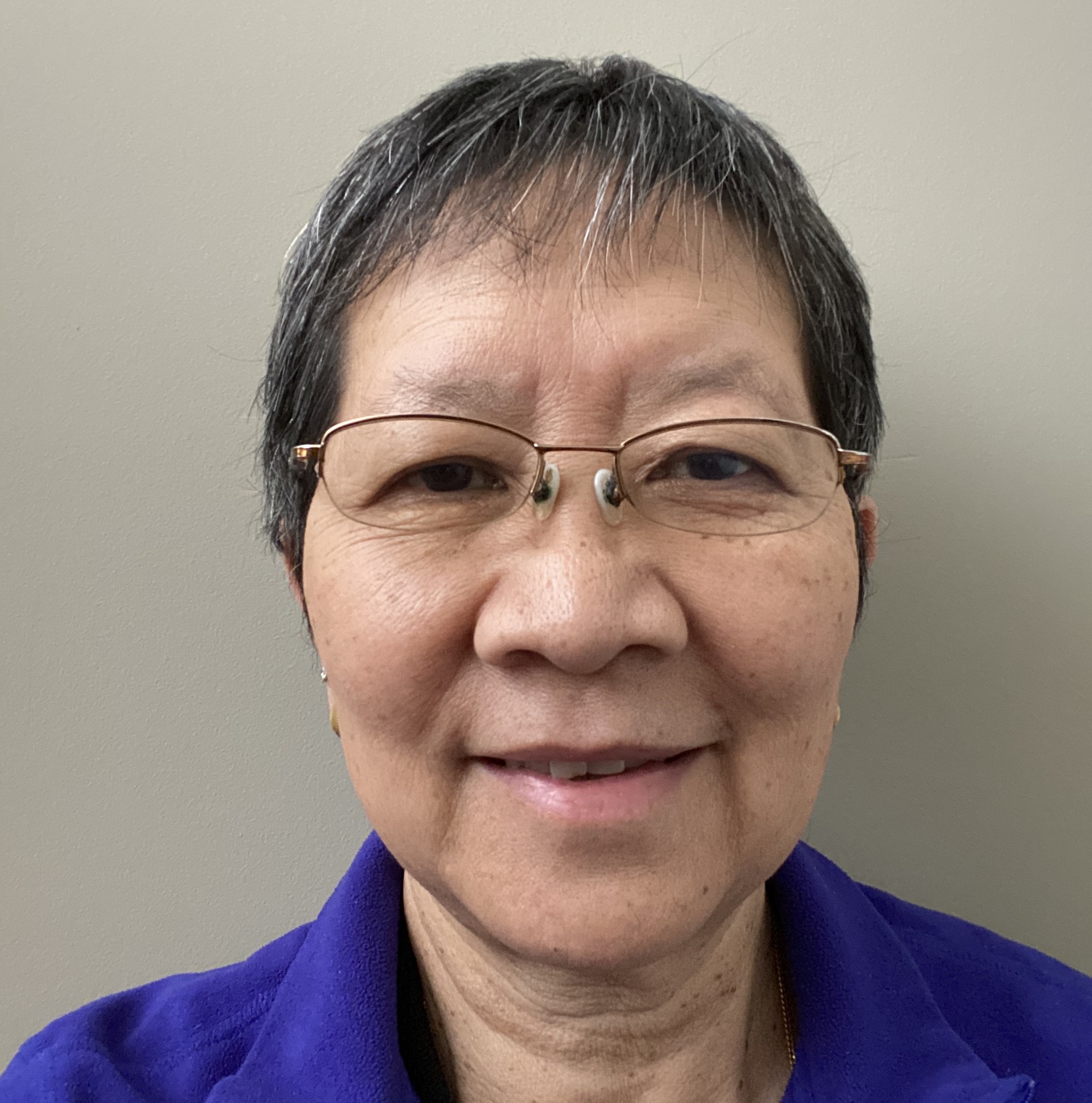 Allison Chin
Allison Chin (she/her, they/them) is originally from New York City, grew up in Southern California and has lived in Leesburg, VA for the past 11 years. They are a retired biologist and, since 2008, have been immersed in non-profit governance, and organizational and leadership development. Allison is particularly excited about working with organizers, activists and change makers to facilitate the deep individual and group work that is transformational and long-lasting. They are nourished by being outdoors, gardening, and carving wooden spoons.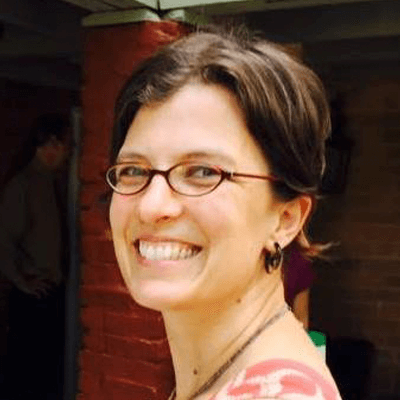 Sonia Silbert
Sonia Silbert (she/her) is the Trainings Director for 350Vermont and supports local nonprofits with facilitation and consulting. Originally from New York City, she lived in Washington, DC for ten years where she served as Executive Director of the Washington Peace Center, providing education, resources, and action for activists in DC working for social justice and a world free from oppression. She has personally led trainings for groups up to 400 on Nonviolent Direct Action, Grassroots Fundraising, and more. She now lives in Brattleboro, VT, where she supports local racial justice organizing, plays in the woods, and tries to keep up with a very energetic puppy and a very large garden.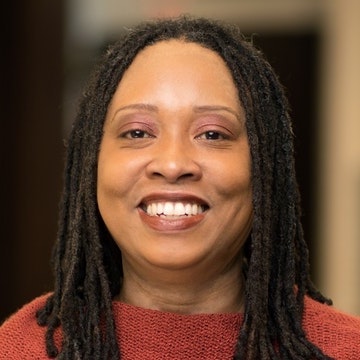 Alethia Jones
Alethia Jones is a strategist, writer, and learning experience designer dedicated to transformative grassroots social change. She is the former director of the Open Society Fellowship Program which supports global human rights fellows at early, mid and senior levels of their careers. Prior to joining Open Society, Jones directed education and leadership development for 1199SEIU United Healthcare Workers East, the largest health care union local in the United States. She led a team that customized learning experiences to deepen the movement building capacity of the union's 400,000 members, staff, and executive officers. Her expertise includes immigrant incorporation policy, community banking, urban and racial politics, structural inequality in U.S. health care, and worker rights. Jones began her career managing policy initiatives at the New York City Council. She is the co-editor of the award winning book on black feminist organizing, A'int Gonna Let Nobody Turn Me Around: Forty Years of Movement Building with Barbara Smith. She has held faculty positions and fellowships at MIT, Mount Holyoke College, University of Virginia and Yale University. She serves on the boards of Advancing Black Strategists Initiative (Jobs with Justice), Leadership for Democracy and Social Justice (City University of New York), the School of Labor and Urban Studies Foundation and Training for Change. She earned her PhD in political science (Yale University). She is originally from Kingston, Jamaica. Dance, yoga, travel and meditation retreats are sources of joy. Find her at alethiajonesphd.com and @alethiajonesphd.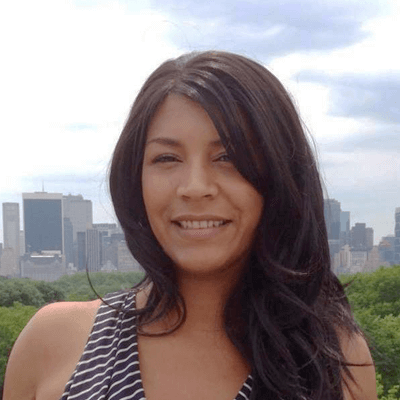 Janée Woods
Janée is the Director of Organizational Culture for the William Caspar Graustein Memorial Foundation, whose mission is to achieve equity in education by working with those affected and inspiring all to end racism and poverty. She also has several years of experience as a facilitator and trainer of grassroots organizers and community coalitions seeking to create change by addressing racism, economic injustice, early childhood education, and food security. She writes about social justice issues on her blog What Matters.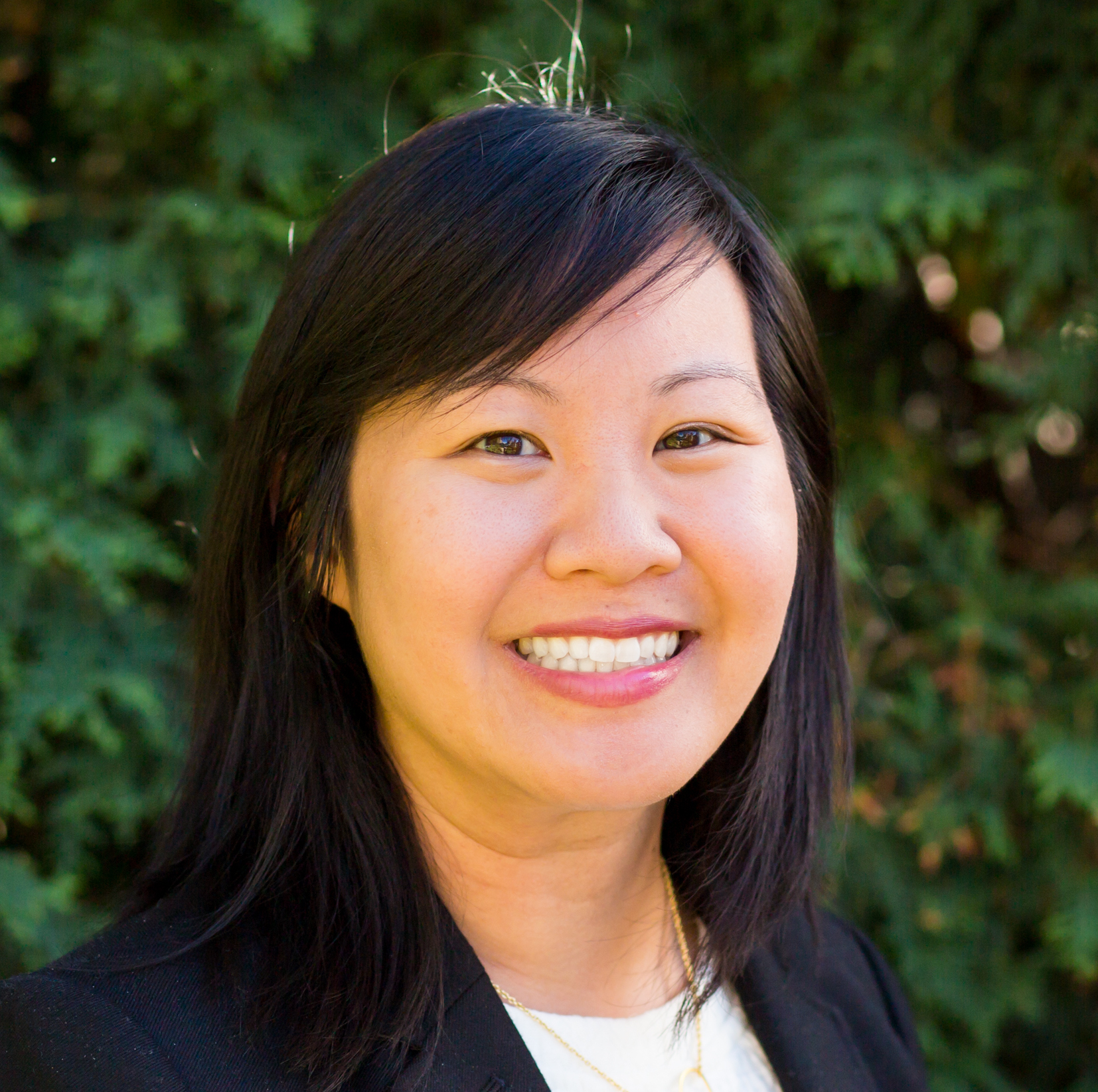 Kelley Lou
Kelley Lou is the Training and Capacity Building Manager at National CAPACD. Her work for the past decade has been committed to empowerment and community building for Asian American Pacific Islander (AAPI) communities. She has facilitated and trained individuals and community-based organizations across the country to build their advocacy and leadership skills. She is also passionate about working closely with faith communities on social justice issues.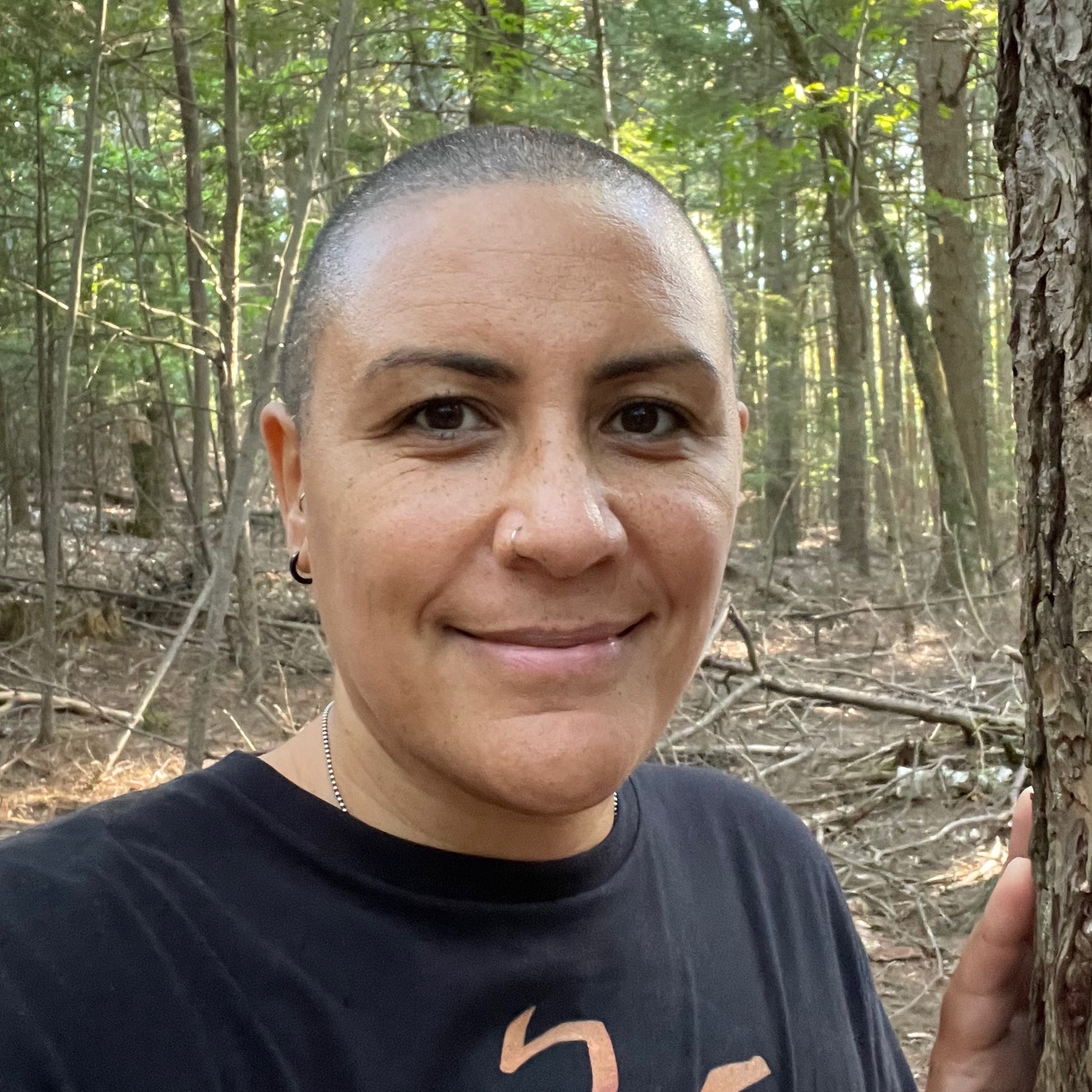 Hilary North
Hilary North-Ellasante (they/them) takes a "heart-first" stance in supporting social change work. Formerly the Director of Diversity and Equity Initiatives at The Calhoun School, they now work and live as an independent consultant and facilitator on ancestral Wabanaki land in Lewiston, ME. Their training comes out of an alchemy of both lived and formal learning experiences, all of which have involved developing skills to survive mainstream systems from within a matrix of marginal identities. Their work is rooted in both an awareness that systemic oppression impacts all aspects of life, and a commitment to Liberation for all people.
Contact Us
Have a question or inquiry? We'd love to hear from you.
Contact us at info[at]trainingforchange[dot]org