a PODCAST of the Organizing Skills Institute
The Craft of Campaigns podcast highlights stories and lessons from issue-based action campaigns, beyond one-off mobilizations and single election cycles. Campaigns channel grassroots energy to win concrete victories, build winning coalitions, and topple pillars of power standing in the way of justice.  In each episode, we interview organizers about how a campaign unfolded, strategy decisions, and lessons for our current moment. Each episode includes a transcript and writeup of key take-aways.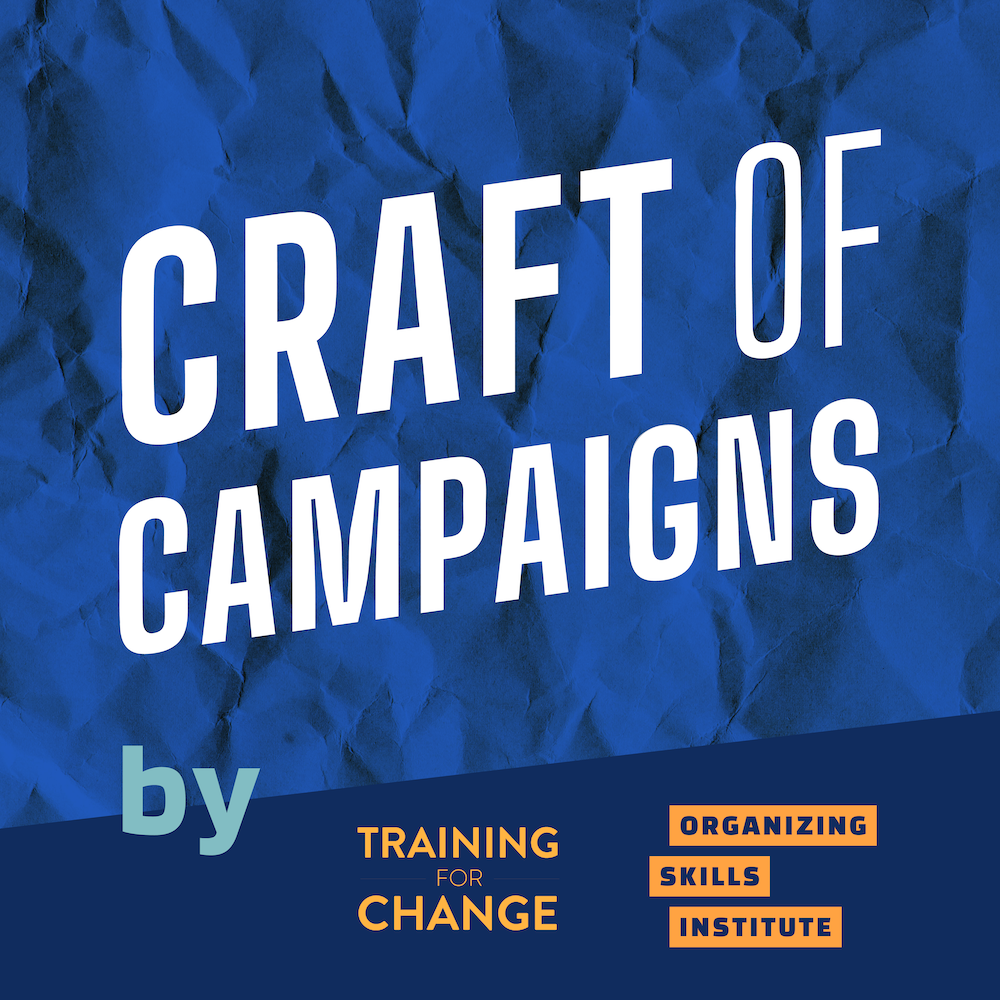 We'd love to hear your feedback!
Can you take a minute and join our listener survey?

In our Season One finale, we hear from Durham Beyond Policing organizers AJ Williams and Danielle Purifoy about how a rapid response campaign against a new police headquarters led to a strategic focus on the municipal budget process to fund community alternatives to police, ultimately diverting more municipal funding to noncarceral approaches to community safety than any other Southern city.
In this episode, Hannah Sassaman talks about the campaign to force Comcast to make historic concessions to working class Philadelphians, and change the city's relationship to its largest company, which had been working behind the scenes to oppose paid sick days and other progressive proposals. She also describes many of the lessons campaigners learned, which are now being incorporated into new fights for a just Philadelphia.


In this episode, Heather Cronk describes the 2010 campaign to force President Obama to move faster to repeal "don't ask don't tell", the prohibition on LGBTQ military service members serving openly, as a pathway to winning a federal ban on employment discrimination, and how organizers created a new vehicle, GetEqual, to shake up the movement ecosystem.  

In this episode, Katey Lauer describes a series of campaign losses West Virginia's climate movement ecosystem suffered, and how they tried to "force" a strategy pivot instead of accepting and grieving a significant setback. She offers some insights from a similar movement moment eight years later following a more intentional two-year "season" of campaign work in the Mountain State. 

In this episode, Black organizers in Memphis team up with climate activists and legal strategists to stop a pipeline threatening a Black neighborhood, going door-to-door to identify homeowners willing to fight back and change the story being told at the City Council and County Commission about the pipeline and what local elected officials can do. 

In this episode, organizers in Philadelphia launch a new organization to take on billionaire casino developers threatening two working class neighborhoods, and challenging a "done deal" backed by a Democratic governor and the city's mayor. Casino-Free Philadelphia lost over fifteen times in the courts, and responded by not giving up, and challenged themselves to never hold a march or rally, but instead to come up with innovative tactics that would move more of the public in their direction each time. 
In this episode, Women's March campaigners take on Amazon's price-gouging, and how their focus on campaigns as "political identity formation moments" means emphasizing a particular part of the organizing campaign "funnel".
In this episode, we hear about how Chicago grassroots organizers scouted out a campaign to take on cash bail, and used electoral campaigns, direct actions and "inside game" work to figure out how to end wealth-based incarceration at the county level, then built a statewide coalition to win their ultimate, "North Star" victory. We'll also hear about their last two years defending a state legislative win before it has even gone into effect (and now, as of January 2023, pending one last judicial review). 

In this episode, we'll hear about how the Debt Collective's organizers went from being ridiculed by reporters at Occupy Wall Street, to eleven years later catalyzing what may be the most consequential executive action by President Biden thus far. Eleni and Ann discuss the campaign's "scouting" phases, how they used crowdfunded medical, bail and student debt cancellation as an outreach tactic and how they kept up outside pressure even when they were at the bargaining table.  
What does it mean to look at an issue like "bail" and "the criminalizaton of LGBTQ people" through the lens of a campaigner? That was the question for Southerners on New Ground in the lead-up to launching their Free From Fear campaign framework, which they used to pilot successful campaigns to end wealth-based incarceration in the City of Atlanta – which reduced the jail population by over 90% – and inspired the Black Mama's Bail Outs tactic that has since been replicated all over the United States.  
In this episode, we'll hear about deciding not to negotiate, quickly mapping out their opponents and key leverage points, countering Amazon's & Cuomo's PR machine "on the doors" in Queens and being willing to struggle with their own members on the issue,  how AOC's recent primary victory influenced their targets "flipping" on Amazon, the influence of this fight on their current campaign against Innovation Queens and learning more deeply the resonance of Bernice Johnson Reagon's quote, "coalition isn't home". 
In this episode, we'll hear how KC Tenants went from ten people in February 2019, to an organization of 4,300 dues-paying members who have won five citywide campaigns transforming conditions for hundreds of thousands of the city's renters. We'll hear how they reshaped the city's municipal election without spending a dime on partisan electoral engagement; their internal debates that led to the disruption of 911 evictions in a single month; their culture of reflection during the pandemic; and how "ruthlessness about basebuilding" has helped them succeed. 
In this episode, we'll hear an inside account of the campaign to win Deferred Action for Childhood Arrivals, which today protects nearly a million people from deportation. Neidi Dominguez discusses the decision to separate the campaign from a broader legislative campaign, using "inside" and "outside" strategies to force the Obama Administration's hand, and how leaning into disagreement ultimately helped organizers stay focused and win their campaign.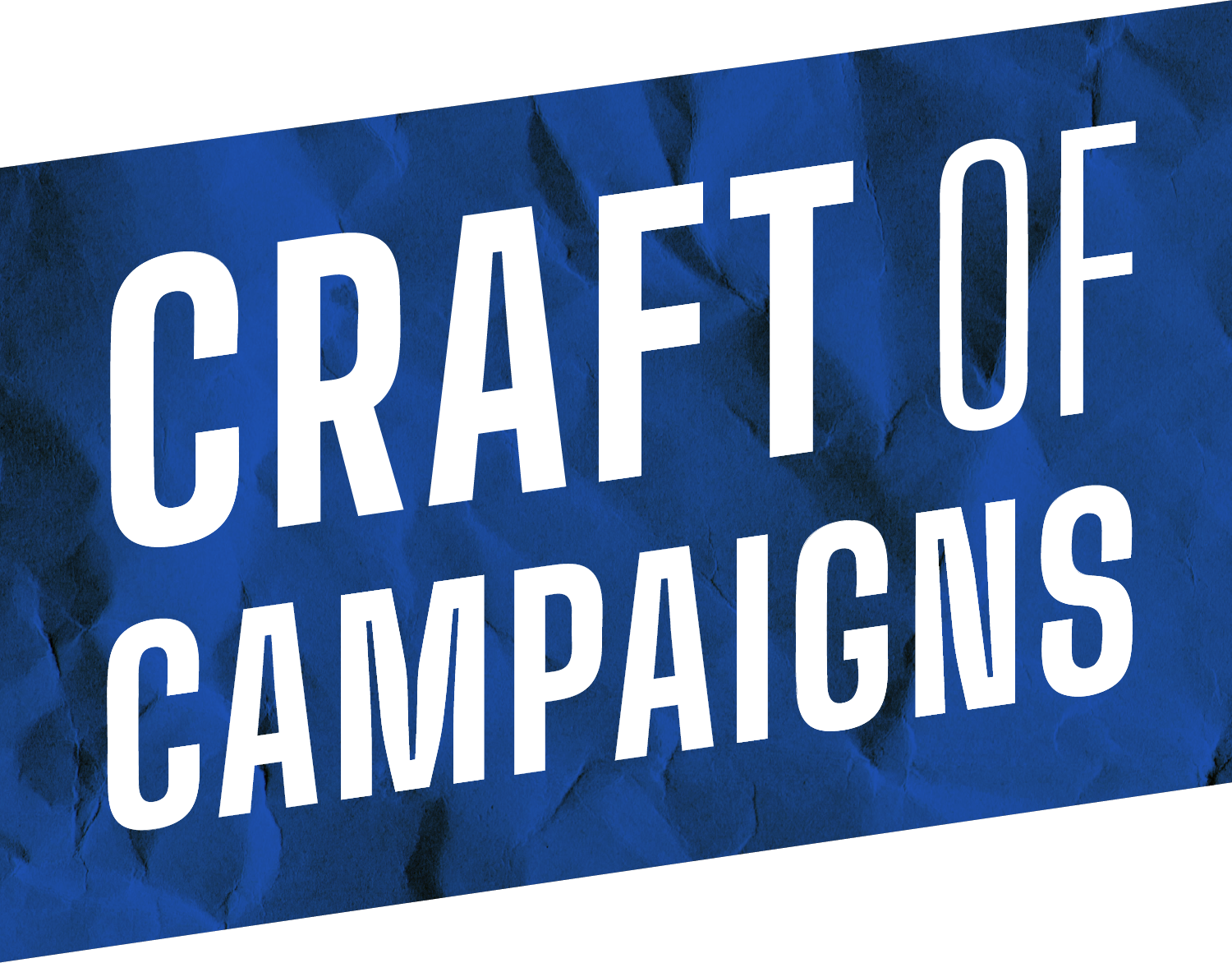 S1 E0: Season One Trailer (10/27/22)

Welcome to the Craft of Campaigns, a new podcast from Training for Change. In this podcast, we go behind the headlines and hashtags, inviting movement storytellers to share lessons from social justice campaigns. In each episode, we'll explore one campaign, through firsthand interviews, for key lessons, principles, and practices for organizers today. Subscribe today so you don't miss upcoming episodes.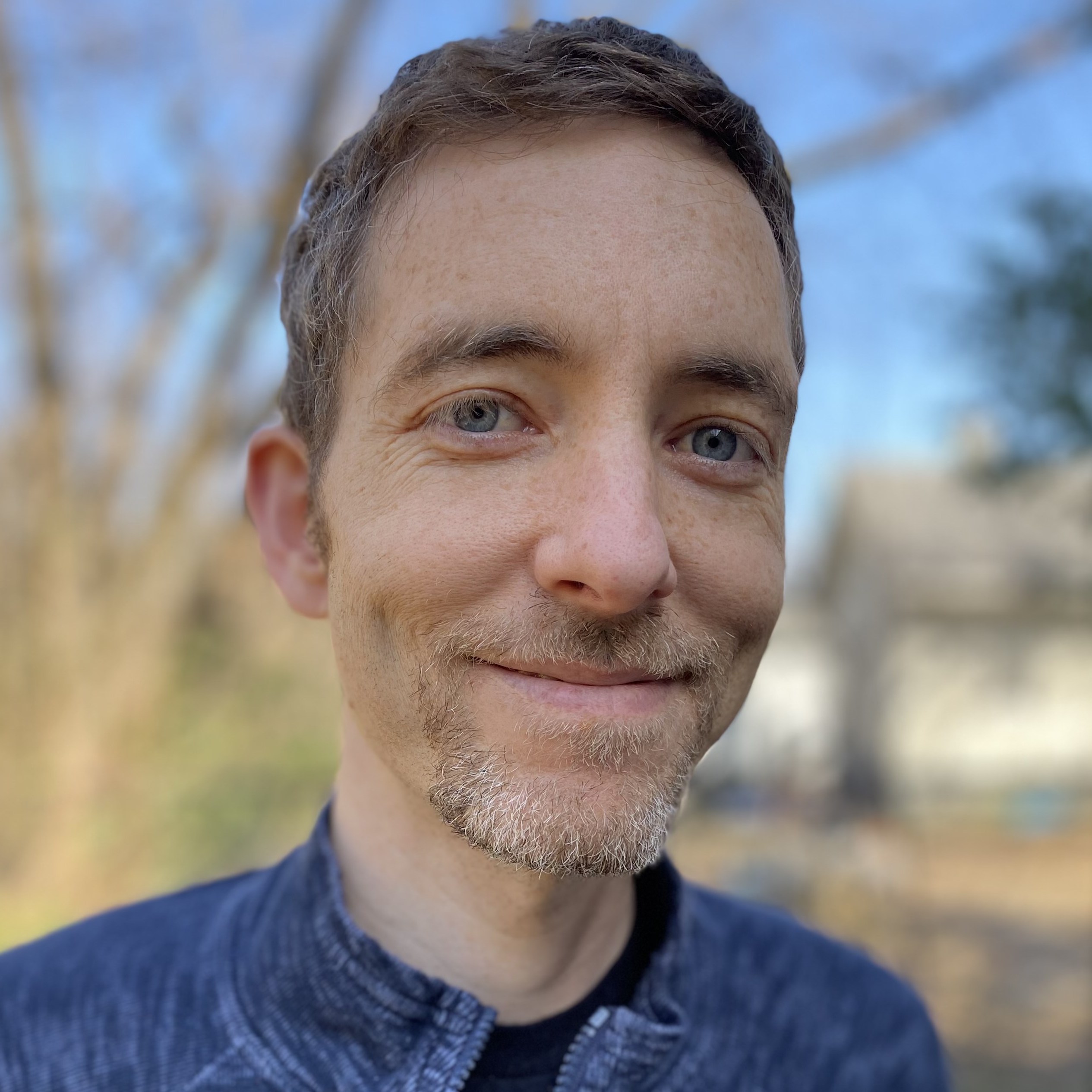 Hosted by Andrew Willis Garcés
Andrew, based in Greensboro, NC, is a lifelong Southerner shaped and inspired by the Southern grassroots organizing tradition and also by the communities of resistance from his maternal homeland of Colombia. He founded and led Siembra NC under the Trump Administration, and has worked with dozens of unions and grassroots community organizations over the last two decades as an organizer, strategist, communications consultant and trainer. He's been a TFC Core Trainer since 2009. You can read some of his writing at The Forge, Truthout, Waging Nonviolence, Convergence, In These Times.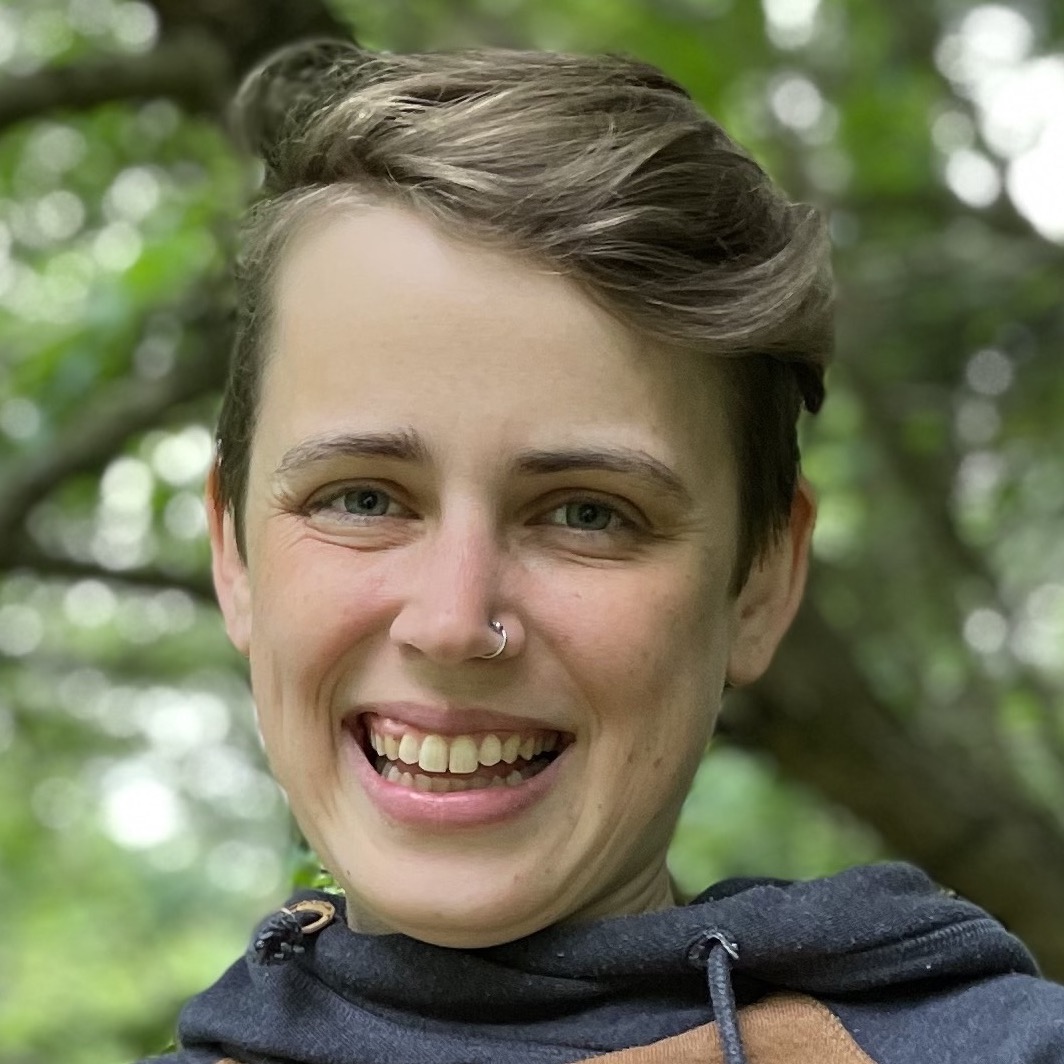 Produced by Ali Roseberry-Polier
Ali's background is in community organizing and activist storytelling, connecting present-day movements to legacies of resistance. First politicized through the fossil fuel divestment movement and queer community education as a student, their recent work includes archival and oral history research, including with Black Liberation 1969 and the Philadelphia AIDS Oral History Project. Ali's writing has appeared in Waging Nonviolence, Hidden City Philadelphia, among others. Ali first attended a TFC workshop in 2011 and joined staff in 2017.