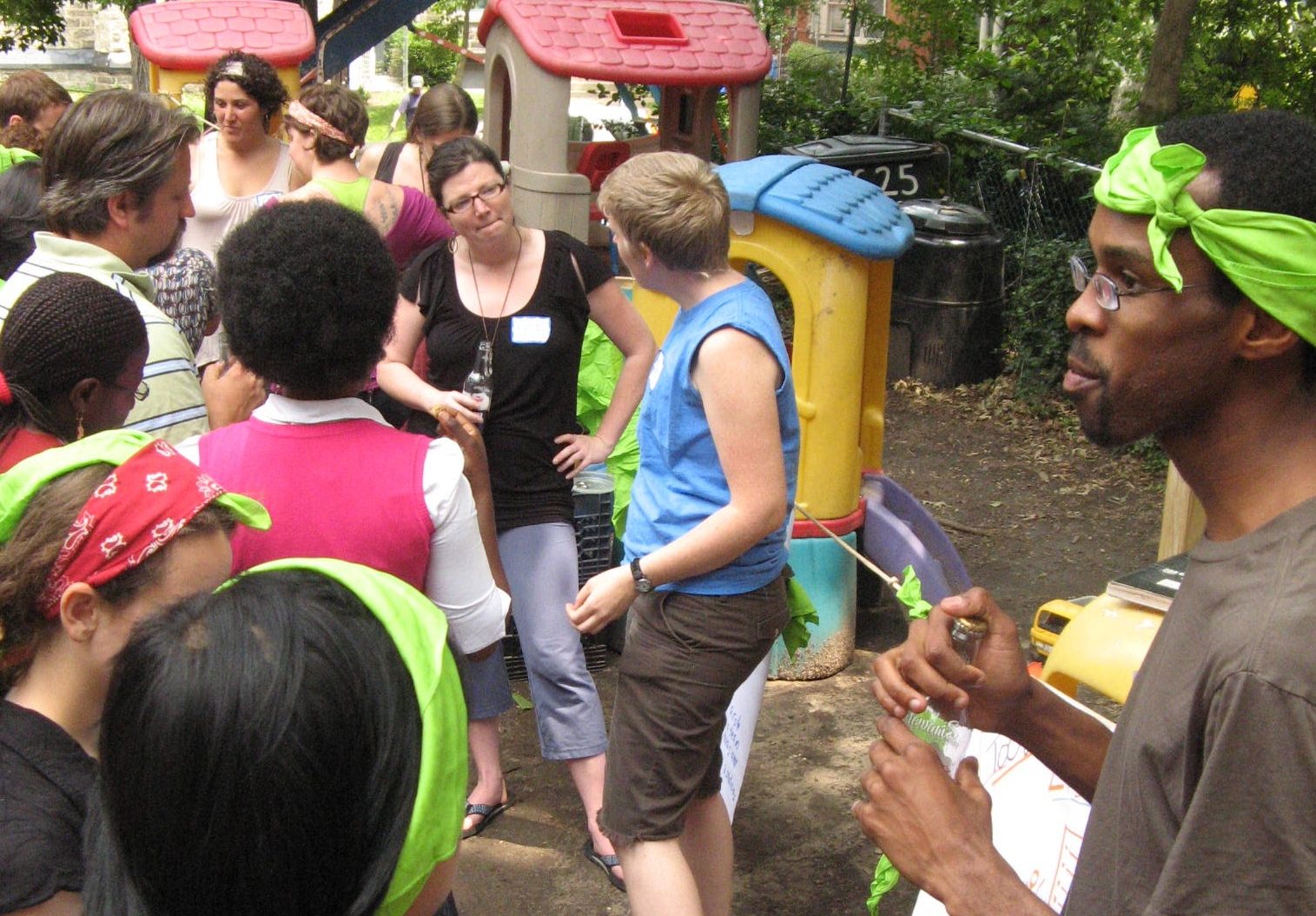 Creative Workshop Design (CWD)
Creative Workshop Design, gives you a chance to let your mind loose in a liberating learning environment and get a fresh look at creating workshops, classes, seminars and trainings. This fun, intense 3-day workshop is for trainers who want to design engaging, impactful workshops, teachers who want to add spice to existing curriculums, and anyone who needs to communicate with groups in a way that empowers.
The workshop begins with registration at 6 P.M. Friday and ends at 6 P.M. Sunday. Please be advised that participants are not allowed to miss sessions and that this training does include evening sessions.
No Up Coming Workshops Found
We receive and accept applications on a rolling basis, but aim to confirm all participants at least a month before the training. We're mindful that folks coming from out of town need time to book travel, and we'll follow up as soon as possible about the acceptance process. Please don't book travel or accommodations until we confirm registration.
We're committed to accepting a diverse group for each training and to supporting folks with less access to resources to attend. People of color, working class folks, and folks from less-resourced organizations are encouraged to apply. We also aim to accept people with specific groups, projects, or organizations back home to apply what they learn.
Fee
If taken separately from the Super-T, this workshop costs $200-$700 US, sliding scale based on income. The fee includes over 22 hours of training, meals from Friday dinner through Sunday lunch, and simple lodging for people who request it.
| | | | | | | |
| --- | --- | --- | --- | --- | --- | --- |
| If your income is… | $15,000 | $15,001 – $25,000 | $25,001 – $35,000 | $35,001 – $45,000 | $45,001 – $55,000 | over $55,000 |
| You Pay… | $200 | $270 | $350 | $425 | $550 | $650 |
If your organization is sending you, use your organizational budget to determine your fee. For organizations with an annual budget of $2K or more, the fee for this workshop is $700.
As a participant, you will...
Increase your ability to design educational experiences and invent new activities
Explore the art of arranging activities in the most powerful sequence
Learn how to increase a group's flexibility and openness to using powerful exercises
What participants say about this workshop...
Bring this workshop to you!
Do you want to host this workshop with members of your organization or group? If you have multiple group members or staff interested in this training, we can come to you. To request we bring this workshop to your group, submit a custom request and let us know.
[google-translator]